Digital marketing (also known as online marketing), as opposed to traditional marketing, uses various digital tactics and channels to connect organisations and an audience. Many options and tactics fall into digital marketing, from websites to online brand awareness on social media, digital advertising, and email marketing.
Digital Marketing Tactics​
Digital marketers focus on tactics supporting organisational objectives through a digital marketing strategy; these include:
Social Media Marketing (SMM)​​
Social Media Marketing promotes a brand and content through various social media channels to improve, for example, brand awareness and website traffic. Channels include Facebook, Twitter, LinkedIn, Pinterest and Instagram.
Email Marketing
Organisations can use email marketing to communicate with their audience. Email is often used to promote content, provide discounts, highlight events, and direct people to a website. Types of email marketing campaigns include:
Newsletters
Content marketing, for example, a checklist requested through an email signup
Welcome emails for new customers
Search Engine Optimisation (SEO)
SEO is the process of optimising your website to rank higher on search engine pages; this, in turn, should increase the traffic a site receives.
In his Google ranking factors paper, Brian Dean describes over 200 ranking factors Google use in their algorithm. Below is a list of the most important Google ranking factors :
For strategies to improve your Domain Authority see Julian Goldie's blog on how to skyrocket your domain rating.
Content Marketing
The Content Marketing Institute describe content marketing as "a strategic marketing approach focused on creating and distributing valuable, relevant, and consistent content to attract and retain a clearly-defined audience and, ultimately, to drive profitable customer action."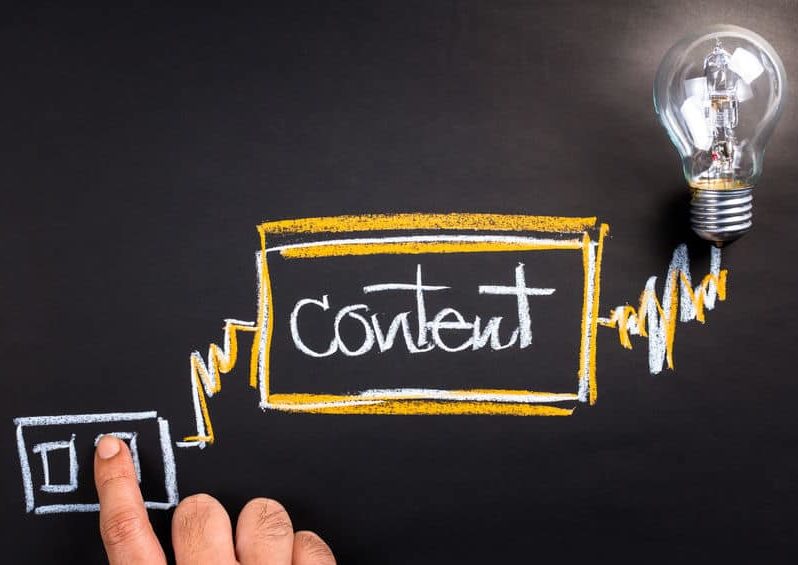 Content marketing focuses on creating, publishing, and distributing content for a targeted online audience. Organisations often use it to amplify brand awareness, generate leads, increase online sales and engage with a community of users.
Channels in content marketing include:
Blog posts
Ebooks
Infographics
Online brochures
Marketing Automation
Automation is provided by software that serves to automate your basic marketing operations. Many marketers automate tasks they would otherwise do manually, such as email newsletters and social media posting.
What do Digital Marketers do?
A digital marketer will drive brand awareness and, in business, generate leads (a potential customers) through a free or paid digital channel. Channels include, for example, social media, the website, search engine marketing, email, and digital advertising such as a Facebook ads or Google ads.
A digital marketing plan focuses on different goals for each marketing channel to measure the organisation's performance. For example, marketers may measure the organic traffic arriving at a website or the number of shares a social media post receives.
Does Digital Marketing Work for all Organisations?
Digital marketing can work for any organisation in any sector. Irrespective of what an organisation provides or sells, the digital marketing effort still involves building personas to identify your target. However, organisations should not do digital marketing in the same way. For example, there are simple but essential differences between business-to-business (B2B) and business-to-consumer (B2C) strategies.
B2B Digital Marketing
The digital marketing activity is likely, but not always, centred on lead generation, with the marketing team's goal being communication between a prospective customer and someone in the sales team. In this case, the marketing strategy's role is to reach out and convert the high-quality leads for salespeople via a website and other support channels, such as a business-focused social media like LinkedIn, where the audience is spending time engaging online.
B2C Digital Marketing
Depending on the price point, the marketing effort is to attract the target audience to your website and convert them to become customers without ever needing to speak to the sales department; if indeed the department exists. For that reason, the focus will probably be on accelerating a customer's journey, from when someone lands on your website (or social media platform) to the instant they make a purchase.
For B2C organisations, social media channels such as Facebook, Instagram, and Pinterest are often more valuable than LinkedIn – a business-focused channel.
Digital Marketing – the Benefit?
Digital marketing allows marketers to see real-time results. It isn't easy to estimate how many people viewed a particular page with traditional channels such as newspaper adverts. Even if they did, did they pay attention to the advert? There's no absolute way of knowing if an advert was successful for any sales. As John Wanamaker is credited with saying, "Half the money I spend on advertising is wasted; the trouble is I don't know which half".
Measuring a digital marketing campaign's Return on Investment (ROI) is possible. This data helps prioritise actions and investments based on actual and accurate data. For example, you can see the exact number of users (new and returning) visiting website pages, which device they're using, when they visited, where they are in the world, in real-time, and for free, by using Google Analytics.
What Types of Content Should be Created?
It depends on audience needs, which are different for all organisations and at the various stages of the buying journey. Ideally, start by creating buyer personas (Hubspot provides a free persona development) to identify your audience's pains and gains concerning the organisation. On a basic level, online content should aim to help them avoid the Pains and reach the Gains (goals).
To understand the pains and gains, we suggest using a Value Proposition Canvas developed by Strategizer.
There are many different things to try regarding the intended application of content. Here are some options we'd recommend, based on RACE, a model which looks at each stage of a buyer's journey:
Reach Stage
Reach builds brand awareness of the organisation, products and services to drive traffic to different web presences such as websites or social media.
Reach targets audiences via, for example, blogs, social media posts, and search engine results; it's known as inbound marketing and includes:
Search Engine Optimisation (SEO)
Social Media Marketing (SMM)
Public Relations (PR) and media outreach
Press Releases
Paid Ad Campaigns (Google Adwords, Facebook, LinkedIn, etc.)
Act Stage
Act (short for InterACT) encourages interactions on websites and social media by persuading visitors to take the next step.
For Business-to-Business, this usually means generating leads or allowing the visitor to discover more about an organisation, its products or services.
Encouraging participation also includes sharing content via social media or other digital media such as WhatsApp. Specific goals need to be defined for the organisation. It's about engaging the audience through relevant, high-quality content and a clear path to other content so that they don't hit the back button or leave the site.
The Act digital strategy is usually via the website and uses various interactive digital marketing techniques, including:
Forms
Email marketing
Live online chatting
Newsletters
Convert Stage
For a business online, this is a conversion to sale. It involves getting the visitor to take the step which turns them into a paying customer.
Convert leads to sales with an effective e-commerce process, price, product, pitch, and promotion.
Engage Stage
This is the long-term engagement and relationship with a customer. It's about developing loyalty and, as a business, receiving repeat purchases. Communications, such as comments on the website and social media, responses to email and direct interactions, will boost customer lifetime value.
The goal of engagement is to capture the attention of and interact with visitors and customers in a way that triggers emotion; this can be developed through the use of:
Blog marketing
Video marketing
White papers
Newsletters
Story-telling web copy
How Long to See Results?
You can see results much faster with internet marketing than you might with offline marketing. However, it ultimately depends on the effectiveness of the strategy.
If there is a focus on creating high-quality, relevant online content to attract and convert visitors, you're likely to see results within months rather than years.
If you use paid advertising, i.e. a digital ad, such as Google Ads, as part of a digital marketing strategy, the results come quicker. However long-term, sustainable success, it's recommended a focus on building 'free' organic Reach using content, SEO, and social media.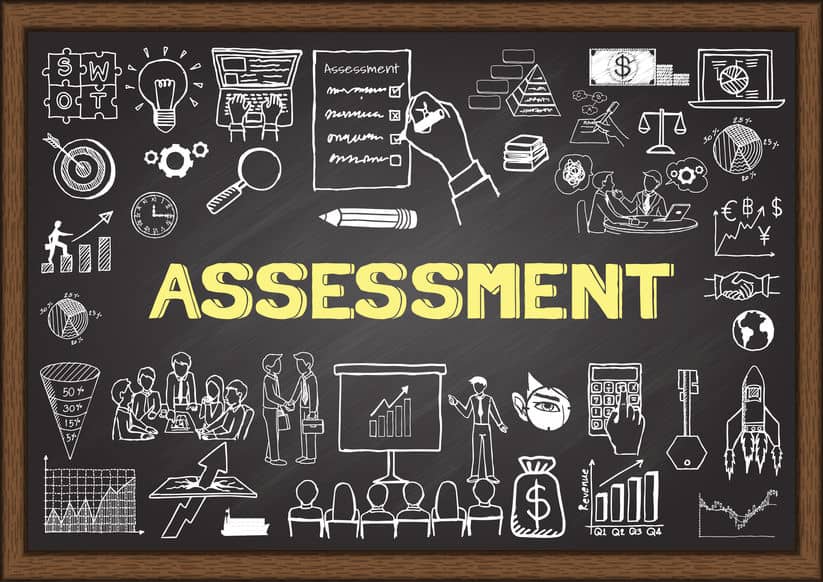 Do I Need a Big Budget?
If the focus is on techniques like SEO, social media, and content creation, the good news is you don't need a large budget. So, unless you're planning to outsource the work, the only investment you'll need is time.
There is some expense with paid options, such as online advertising; it eventually comes down to the visibility you want to receive and the budget you're willing to provide. You can even consider taking on a digital marketing agency or procuring a digital marketing tool to assist in the online marketing effort.
What about Mobile Marketing?
Another increasingly critical component of digital marketing is mobile marketing. Smartphone usage is increasing. So, it's essential to optimise digital images and text for mobile devices. Those engaging with your organisation online need to have the same positive experience as they would on a desktop.