If you're looking for information on a specific topic, odds are you'll find what you're looking for in a blog post.
Blog posts are articles, news pieces, or guides published in the blog section of a website. They usually cover one specific topic or question and can be anywhere from just a few hundred to thousands of words long. In addition to text, they may also include images, videos, infographics, and charts.
As a business owner, one of the best ways to get people to visit your website is to have interesting, well-written blog posts. But what if you don't have the time or the inclination to write them yourself?
That's where we come in. We can help you create blog posts that are interesting, informative, and engaging. We can also help boost your brand awareness, credibility, and conversions. Most importantly, we can help drive traffic to your website.
If you're looking for a way to get more people to visit your site, contact us today and let us help you create some great content.
To start a blog, you must first learn how to create one. So, let's get started.
Step One: Personas
The best way to start marketing to a specific target audience through high-quality content writing, such as a blog post idea or a number of blog posts, is to create a marketing persona.
A persona is a hypothetical person who represents the typical potential customer for your product or service.
When creating a persona, try to think about who the person is and what they're going through. What are their problems?
You can use HubSpot's free persona generator If you don't have one.
Step Two: Blog Keywords
Keywords are the words and phrases used when people look for an answer, product or service. For example, keyword research would undoubtedly provide "pizza" and "pizza delivery" if you own a pizza shop.
Cada Global look at three types of keywords:
The seed keyword: usually 1 to 2 words that describe the product or service in its purest form, for example, "marketing"
The body keyword: an expended phrase of the seed keyword, for example, "business content marketing"
And finally, the long-tail keyword: this is the phrase you are selling. It's very focused and relates to the intent of the customer, for example, "valuable content marketing for a small business"
Tip: consider using Google Trends and Google Keyword Planner as part of your blog content ideas keyword research.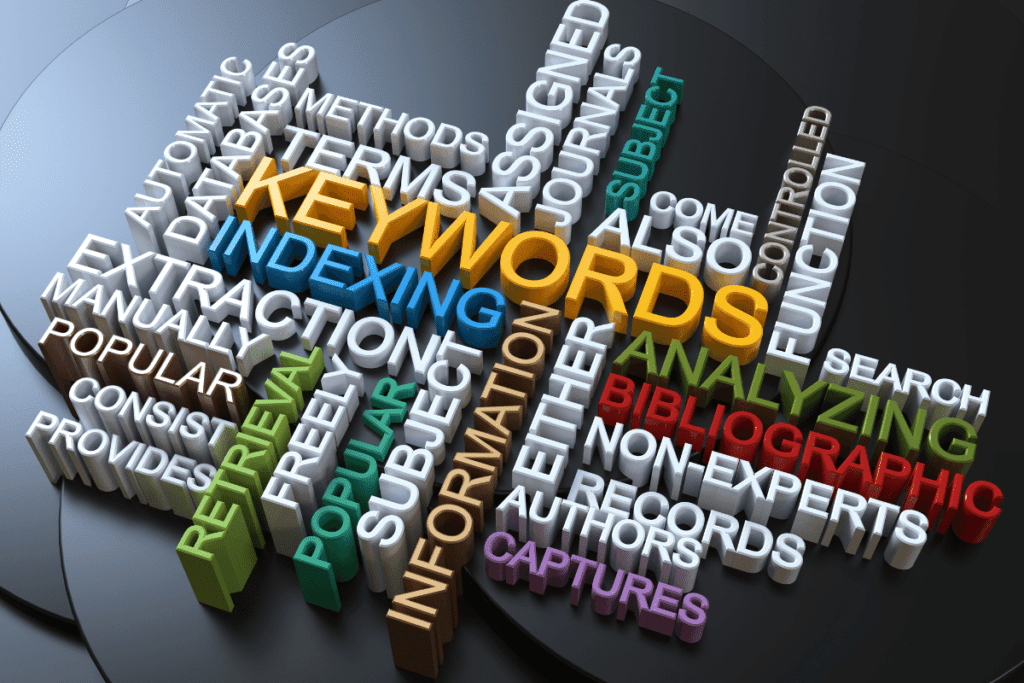 Step Three: Questions to answer
The three types of keywords are then investigated further to ensure sufficient monthly volume (searches) for the long-tail keyword and what questions are being asked online associated with the keywords – these will need to be answered.
Search engines, such as Google, look for Expertise, Authoritativeness and Trustworthiness, also known as EAT. So, successful blog content will show a deep knowledge and understanding of the blog topic to rank high.
Step Four: Content Title
The blog title, or headline, is the first and most crucial part of your content creation that your audience will read.
The headline must pique the reader's attention and interest to read further into the blog content.
Although short, a great deal of time must be spent crafting a powerful headline that strikes an emotion with the reader, is easy to read, and is of sufficient length to convey the message.
Step Five: Outline
So, we will know the title, keywords, and the questions to answer; the content must be expanded, firstly with an outline (sections).
It will usually start with an introduction describing what the reader will read going forward and what questions will be answered.
The get the outline, several things will be done:
Research what's already out there. This is the first step in composing the outline. Research the keywords, topics and questions generated from other quality content, possibly even competitors
Figure out what the key points will be. Start with the main points, then organise them logically
Break down each key point into facts, answers, or arguments for and against. Include a subheading if there are several points to cover. If needed, aim for 2-3 subheadings. Consider using a list if considering more or if the topic is complex. Include a related topic to form the basis for internal linking – you don't have to write this, just link.
Figure out what data or sources are needed to support arguments and insert them where necessary.
Balance the topics. Determine if something isn't relevant and must be cut or if something is critical and needs to be expanded.
Generically the outline would look like this:
Introduction
Topic 1
Topic 2
Topic 3
Conclusion
Sources (if applicable)
Step Six: Body
Time to write the first draft!
Once satisfied with the outline, start writing the first draft.
Before starting, we need to define the style:
Who is the target audience: is it a general audience, a knowledgeable audience or an expert audience?
How formal is the content: is it informal, neutral or formal?
What is the domain: is there an academic, business, general, technical, casual or creative audience?
What is the intent: inform, describe, convince, or tell a story?
Take each topic and expand. Make sure to include keywords and facts, and answer the questions. Don't get caught up in being perfect the first time.
Edit and improve the first draft! Ensure correctness and clarity and that it's engaging and delivers the message.
Step Seven: Optimise
Now compare the content with the top search competitors. Make 1-to-1 comparisons between the content page and any of the top 20 ranking pages.
This identifies gaps in content coverage that can be exploited to have the most comprehensive and differentiated great content on any topic.
Step Eight: Images and videos
Images and videos for blogs can help improve the flow of information.
Before creating images or videos for your blog, plan how you want them to look.
If an image isn't needed in a section, cut it, or remove it from that content area. You don't need everything there anyway! This will save you space and develop ideas for how each link can benefit the content area.
Once happy with the design, consider creating new text and place it at its base. This will help combine your images and make a clearer layout for that content area.
Also, consider including relevant information alongside each image/video, improving SEO performance if you have also optimised your page for search engines.
Step Nine: Meta title
A meta title refers to the text displayed on search engine result pages and browser tabs to indicate the topic of a webpage. Ideally, this will be the same as the content title.
Add keywords so readers can easily understand what is being answered. Use common sense when deciding what is appropriate to include in the titles; it must read as a natural sentence, not look like the keyword has been forced into the title.
Step Ten: Meta description
A meta description is displayed as part of the search snippet in a Search Engine Results Page (SERP). It gives the reader an idea of the content within the page and how it relates to their search query (what question they want to be answered).
Although it does not directly help ranking search engine rankings, it should be crafted like the content title and encourage the target audience to click and read – the click does impact the rankings directly.
As with the Meta title, add keywords so readers can easily understand what is being answered. Again it must read as a natural sentence, not look like a keyword has been forced with the description.
Step Eleven: Call-to-Action
A Call To Action (CTA) is a marketing term that refers to the next step or action the marketer wants the reader to take.
CTAs can be direct, such as a button stating "Buy Now" or "Sign Up Now", or provide a softer approach such as "Read More" or "Learn More".
Step Twelve: Ensure its indexed
Indexation is how a search engine adds content to its index. This is done by "crawling" content for keywords, metadata (such as Meta Title, etc.), and related signs that tell search engines if and where to rank the content in the search results.
Sign up to Google Search Console and Microsoft Bing Webmaster Tools to ensure this is done quickly and submit the website's sitemap. If you have a WordPress site and you've created a WordPress blog post, there are a number of plugins, such as SEOPress, Yoast SEO and MathRank that can help.
Also, if you have not done so, sign up for Google Analytics to monitor performance.
Finally: Time to promote
There are many ways to promote the content, including:
Repurpose the content – small snippets on social media with a link to the content. This could even drive social shares and increase the traffic to your site
Build links to and in your site – external link building is great, but you can start by doing your own internal link building to existing content
Answer questions in forums and sites like Quora
Summary
Know your target audience – use a persona
Get a list of keywords – seed, body and long-tail
Get a list of questions – and answer them
Write a compelling title
Create an outline with topic headings and subheadings. Use lists to simplify complex topics
Optimise for taking on competitors
Add Images and/or video
Add a clear Call-to-Action
Ensure the page is indexed
Promote on other platforms such as social media and forums