A professional content writing service provides various services, depending on their skill set and experience.
The most common services provided by a professional content writer are creating original content for websites, social media platform posts, and marketing material. Other services include copywriting, editing, and proofreading.
Content writers use creativity and writing skills to create compelling, engaging content that speaks to the target audience. They have a keen understanding of what does and doesn't work online and use this knowledge to produce informative and appealing content.
Content writers are responsible for creating and maintaining written content for various purposes. In addition to writing original content, they also edit and proofread existing content to ensure that it is error-free and engaging. This involves ensuring that the content is well-written, accurate, and appropriate for the target audience. Content writers must also be able to work within deadlines and under pressure.
The most common types of blogs include:
Affiliate blogs
Business blogs
Lifestyle blogs
Multimedia blogs
News blogs
Niche Blogs
Personal blogs
What is the difference between copywriting and content writing?
Copywriting and content writing are both forms of writing that aim to communicate a message to an audience. However, there are some key differences between the two.
Copywriting is typically more focused on persuasion and marketing, while content writing focuses on providing information and education.
Additionally, copywriting is often shorter and more to the point, while content writing can be more detailed and lengthier.
What services do content writers provide?
Content writers provide a wide range of services, from compelling website content to developing robust marketing materials. No matter your needs, a content writer can help you achieve your goals.
Some standard services provided by content writers include:
Web content creation: A content writer can help you improve your web content by creating new, engaging content that will capture the attention of your target audience
Marketing materials: From white papers to case studies, a content writer can create robust marketing materials that will help you promote your business and attract new customers
SEO content writing: A content writer can help you optimise your website for the search engines by creating keyword-rich content that will help you rank higher in the search results
Why outsource professional content writing services?
There are many reasons to outsource to a professional content writing service.
Perhaps the most obvious is that it can save you time. If you are running a business, the chances are that you're already stretched thin and don't have a lot of extra time to spend on writing content. By outsourcing this task to professionals, you can free up your time to focus on other aspects of your business.
Another is that they help you create high-quality content. Producing engaging and well-written content can be difficult if you aren't a skilled writer. However, when you use the services of an appropriately qualified, knowledgeable and experienced professional writer, you can rest assured that your content will be of the highest quality.
Finally, professional content writing services can also help ensure that your website always has fresh, up-to-date content.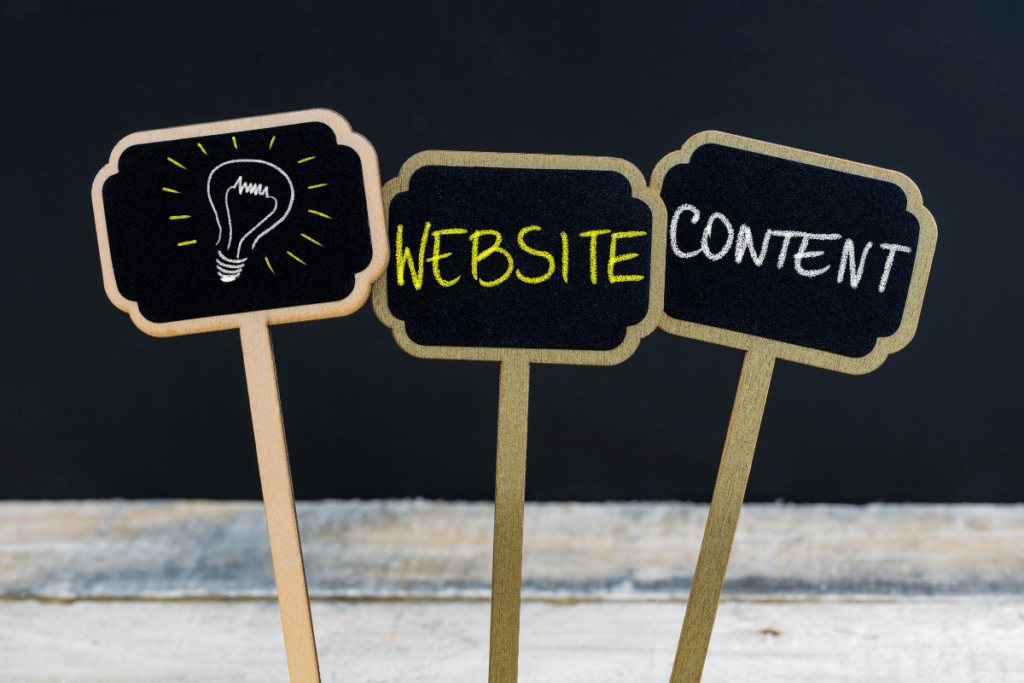 Can content marketing deliver a better ROI than paid search?
Content marketing is a more effective way to generate leads and build traffic than paid search advertising in the long run.
Creating valuable and interesting content is one of the most important aspects of successful online marketing. Content that's engaging and well-written will keep readers coming back for more while promoting your brand in an informative way. With content, you can attract leads and build a loyal audience who will refer others to your site.
Paid search can bring traffic to your site, but it won't convert them into customers. Paid search and other forms of advertising should be used in tandem with a strong content strategy to increase results. You'll grow your audience and build relationships with potential customers by creating valuable and helpful content.
What are the benefits of hiring a professional website content writer?
Hiring a professional website content writer has many benefits.
Writing quality website content can be time-consuming. It can be even more challenging if you're not an experienced writer. As previously mentioned, the most obvious benefit is that you will save yourself a lot of time.
Another benefit of hiring a professional website content writer is that you can be sure your website content will be well-written and engaging. A good writer captures your unique voice and conveys your message interestingly and compellingly. This is especially important if you want to attract and retain visitors to your website.
If you're looking for someone to help you save time and create high-quality, engaging website content, consider hiring a professional website content writer. A professional website content writer can help you create quality, engaging content for your website quickly and efficiently, freeing up your time to focus on other aspects of running your business.
How will a business benefit from hiring a content writing agency?
There are many benefits to hiring a content writing agency. Perhaps the most obvious benefit is having access to a team of professional writers who can help create high-quality, engaging content for your website or blog. This can save you considerable time and effort and ensure that your web content is of the highest possible standard.
In addition, a good website content writing service will be able to help you target your audience more effectively. They will understand Search Engine Optimisation (SEO) and how to use keywords effectively to ensure that as many people see your content as possible. This can help increase your site's traffic and boost your sales and profits.
Another benefit to hiring a content writing agency – suppose you want to improve your online presence and business performance. In that case, hiring a content writing agency is something worth considering. A good content writing agency can help you create unique and engaging content that will help you attract more visitors to your website and convert more of them into paying customers.
What to expect when hiring a content writing agency?
When hiring a content writing agency, you can expect them to help you create unique and engaging content for your website or blog. However, there are some key things to keep in mind.
First, ensure that the agency you hire understands your vision and target audience.
Second, be clear about what you want from the agency – do you need help creating new content or simply updating, editing and proofreading existing content?
Finally, don't forget to set a budget for the project.
By keeping these things in mind, you can ensure that you have a positive experience working with a content writing agency.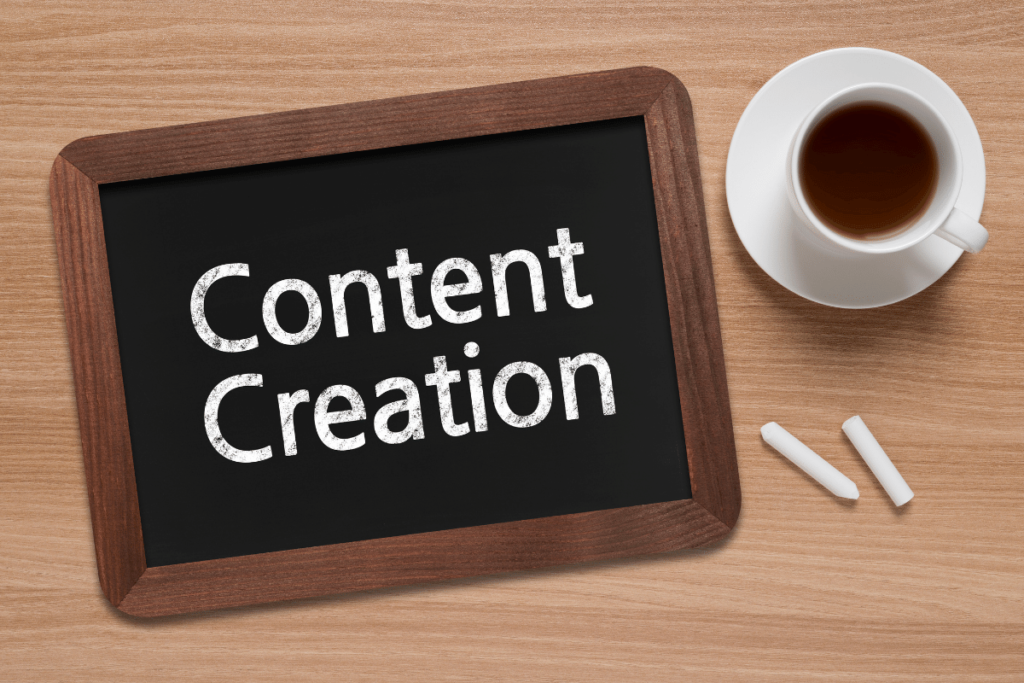 What is included in content creation services?
When it comes to content creation services, there is a lot that can be included. This can range from creating original content to repurposing existing content to editing and proofreading.
In terms of original content, this can mean coming up with ideas and topics for article writing, blog writing, or even social media posts. It can also mean doing the actual writing or even just researching and compiling information.
Repurposing content can involve taking existing content and rewriting it in a new way or even updating it with further information. This can be a great way to save time and ensure that your audience gets fresh relevant content.
Proofreading and editing are essential aspects of content creation. They can help ensure that your final product is error-free and polished.
Proofreading involves checking your work for errors, such as typos, grammar mistakes, and punctuation errors.
Editing, on the other hand, involves making changes to improve the overall quality of your work. This may include improving clarity, adding or removing information, and restructuring your text.
As a client, how can you be assured about the quality of content?
You can be assured about the quality of content by requesting samples of the writer's previous work.
You could also request references from past clients. By doing your research upfront, you can feel confident that you are choosing a qualified and reputable writer.
Note that this is not always available as some clients do not wish to state they are outsourcing the content writing.
However, if you can obtain references, follow up with each one to get a sense of the quality of work the writer has produced in the past. This will give you a better idea of what to expect from working with them.
What is a Search Engine Optimisation (SEO) writing service?
To rank content on the first page of search engines like Google, your content must be well-written and targeted to the right keywords.
This process, known as SEO writing, can be challenging, but it is essential for driving traffic to your website. Optimising your headers and researching user intent can create high-quality content to help you succeed in an online search.
An SEO content writing service can help you create content that is not only keyword-rich but also engaging and unique.
By including the right keywords in your content, you can attract more traffic to your website and improve your chances of ranking higher on search engine results pages.
It is essential to avoid stuffing your high-quality content with too many keywords, as this can result in your site being penalised by search engines. Try to focus on writing unique and engaging content that will interest your readers. Using a few keywords throughout your content is fine, but don't go overboard, or you may end up paying the price.
Instead, focus on creating high-quality, original content that will resonate with your audience. This means writing naturally, in a relatable way and using keywords thoughtfully and sparingly. By doing so, you can avoid sounding spammy or robotic to both search engines and readers and establish yourself as an authoritative source of information.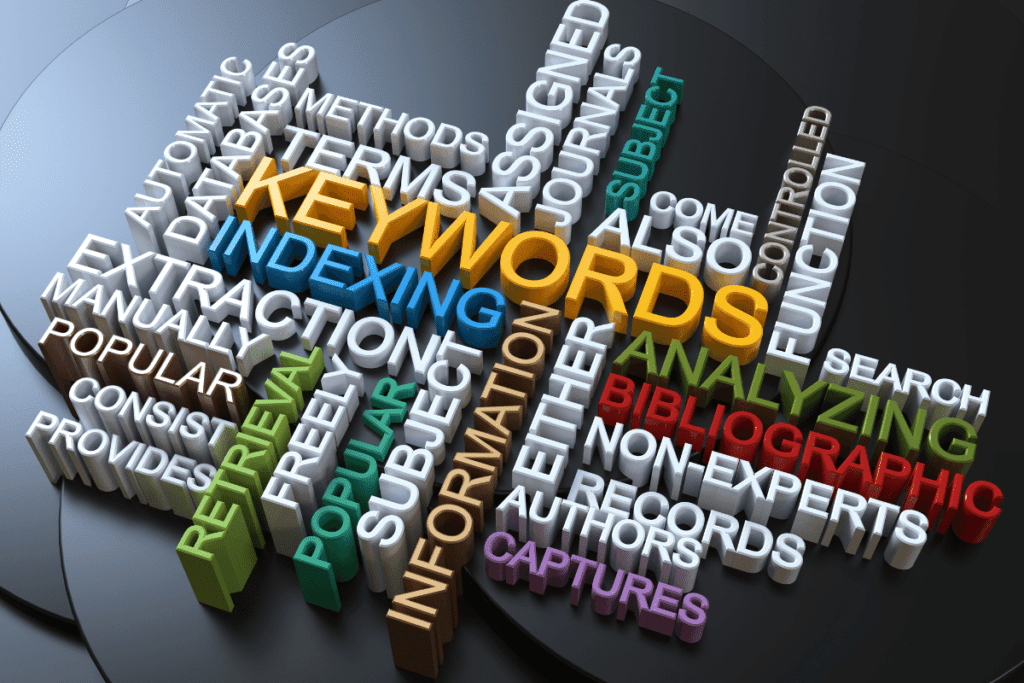 How important are keywords in content writing?
No matter how much content is on the internet, keywords are important for several reasons.
First, potential customers use keywords when looking for specific products or services.
Secondly, search engines use keywords to index and rank web pages. Without keywords, it would be much more difficult for people to find the content they are looking for online.
Finally, social media platforms use keywords to help users find relevant content.
Overall, keyword research plays a vital role in content writing. You can help connect customers with the right products and services by including relevant keywords throughout your content. In addition, using keywords strategically can help ensure that your content is easily found online. However, it is essential to avoid overusing keywords, as this can result in your content being penalised by search engines.
How much do professional website content writing services cost?
There is no one-size-fits-all answer to how much professional website content writing services cost. Several factors can affect the cost, including the project's length and complexity, the writer's experience and expertise, the desired turnaround time, and any special instructions or requirements.
In general, though, prices for such services tend to be very reasonable, especially compared to traditional advertising costs.
You can expect to pay anywhere from $0.10 to $1.00 per word for basic web content and $0.50 to $2.00 or more for more complex or technical content.
What is the turnaround time for a content writing service?
A content writing service can take anywhere from a few hours to a few weeks to complete a project, depending on the project's scope.
The more complex the project, the longer it will take to complete. If you need a single blog post written, it will likely take less time than if you need an entire website's worth of content. Suppose you need a large amount of content. In that case, the content writing service provider should always discuss a timeline that works for you. No matter the project, the goal must be to deliver high-quality, engaging content that meets your needs.
Types of Blogs
Business Blog
A business blog is a great way to keep your customers and employees up-to-date on your industry's latest news and happenings. By writing a blog, you can share your unique perspective on the issues affecting your industry and offer tips and advice for improving your business standing. By avoiding keywords commonly used in other blogs, you can create a blog that stands out from the crowd.
Niche Blogs
Niche blogs focus on a specific topic or group of topics. This can make your blog more interesting and appealing to readers since they know you have covered the particular topic in depth. Not to mention, having a niche blog allows you to build an audience of passionate fans who care about the same thing as you. So, what's holding you back from starting a niche blog?
Affiliate blogs
Affiliate blogs are written and owned by someone who receives a commission for the sales generated by the content on the blog. This means that the blogger is paid based on their sales, not just the number of readers they have. This can be a great way to build your online presence and earn money from your writing while helping out your favourite brands.
News blogs
News blogs are an essential part of the news ecosystem. They provide a way for readers to stay updated on the latest news and can also be used to generate traffic to a website.
News blogs should be unique and engaging and focus on providing high-quality content. They should also aim to generate website traffic and be informative and interesting.
Multimedia blogs
A multimedia blog uses multimedia content such as photos, videos, and audio files to supplement the text. Multimedia bloggers often create blog posts in various multimedia formats to make their posts more entertaining, informative, or interactive.
Multimedia blogs are a great way to introduce new viewers to your content and keep them engaged. Using multimedia content in your posts, you can draw attention to important points and engagingly explain complex concepts. You can also use multimedia to show off your skills and creativity.
If you're interested in starting a multimedia blog, you must consider several things.
First, ensure your blog can handle large video files and photo galleries.
Second, think about the different types of content that would work well on your blog. An excellent place to start is thinking about what topics interest you and what kind of audience you want to reach.
Personal Blogs
A personal blog is used to share thoughts, ideas, and experiences with the world. It can be used to communicate with friends and family or share what you are working on in your life. A personal blog can be about anything that interests you – from your hobbies to your favourite books, TV shows or movies. However, some popular topics for personal blogs include writing about your experiences (both good and bad!), sharing photos and videos of yourself and your family, talking about your passions and interests, sharing recipes or lifestyle tips, and much more!
There are many reasons why people choose to start a personal blog. Some people find it helpful for communicating with friends and family online. Others find it inspiring to share their thoughts and ideas with the world, while others simply enjoy writing! The sky is the limit – so whatever inspires you to start blogging, go for it!
Lifestyle blogs
So, you've decided that a lifestyle blog is a perfect way to share your thoughts, ideas and passions with the world! Great choice! A lifestyle blog highlights your unique style and personality – so make sure you focus on what makes you stand out. Here are a few tips to help you get started:
Find your voice. What do you enjoy reading, watching or discussing? Use that as inspiration to start writing in a style that feels natural and authentic to you.
Be selective with content. What items do you want to share with your readers? Not everything needs to be about fashion, travel or food – choose what's most interesting and relevant to you and your readers
Get creative with your photos. If you don't have any good pictures, find friends or family members who will let you shoot them for free (or for a small fee). Then use those pics as the basis for your blog posts!
Spread the love! Share links to other great lifestyle blogs on your website, on your social media profiles and throughout the online world – people will appreciate it!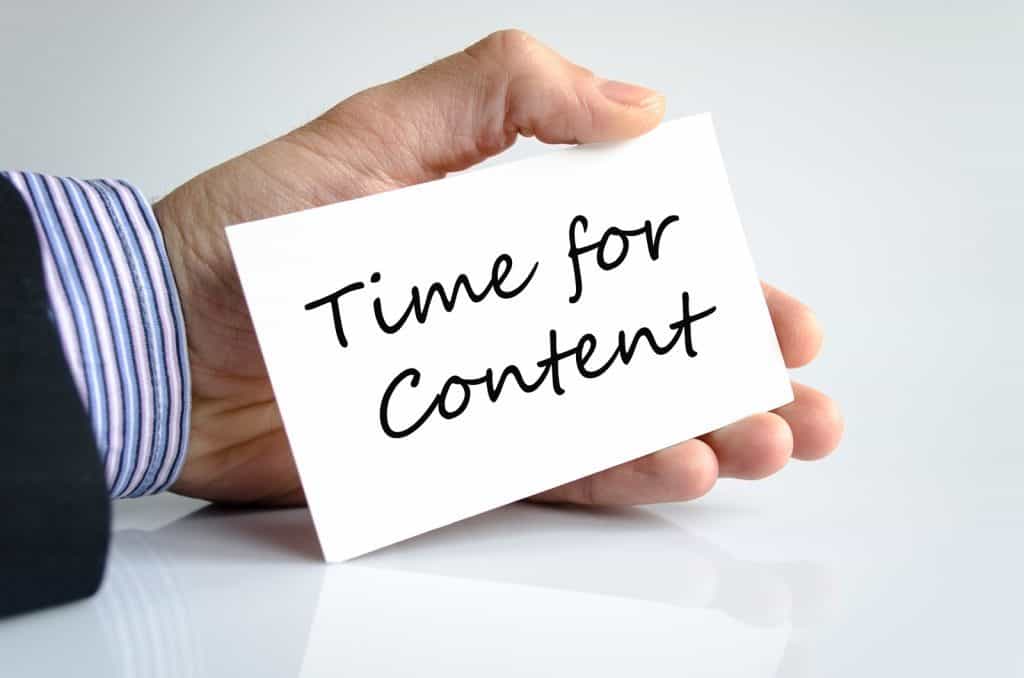 What different types of content writing do Cada Global offer?
At Cada Global, we offer various content writing services to help businesses achieve their desired results. From SEO article writing and blog posts to eCommerce product descriptions and press releases, our team of talented writers can create compelling SEO-friendly content that engages readers and drives conversions.
We also offer copywriting services for website content, email marketing campaigns, and social media posts.
Whether you need help developing a content strategy or simply need a content creator to create fresh, original blog content, we're here to help. We have a team of experienced writers who can develop, as part of your digital marketing strategy, engaging and compelling online content for your website or blog. We can also help you create a content marketing strategy that effectively promotes your business or brand.
Learn more about our content marketing services.